There are few feelings as dispiriting as giving gifts that no one wants. If you're planning to give your employees corporate gifts, our 2023 guide to gift buying is here to help.
Why is it important to give Christmas gifts to employees?
Christmas gifts for employees can have a big impact on how your people feel about the organisation. A smart gift can make a difference by:
Showing appreciation: This is an excellent opportunity to make sure your team members feel valued and recognised.
Boost morale: A gift or treat at Christmas time is something to look forward to.
Create a sense of community: Christmas goodies are a way of drawing employees together.
Reduce turnover: Offering gifts as an employee benefit helps to create a better company culture, which in turn can reduce turnover.
While Christmas is undoubtedly a time for giving, don't forget that your employees need to feel appreciated all year round. With Mo, you can easily offer encouragement, recognition and more all year round.
What should you consider when choosing Christmas gifts for employees?
Before you hit the shops, there are a few important factors to consider. Such as:
Keep your company culture in mind while choosing gifts
The kind of culture you foster should have a direct impact on the sort of gifts you offer your employees. If you encourage a formal culture, then more formal and traditional gifts (like hampers or gift baskets) might be just the thing. If you run a relaxed ship and have a more informal style and culture of fun, then you can be free to be a little more irreverent when it comes to gifts.
Don't let your budget run away from you
While employee gifts can be well worth the monetary investment, you also need to keep a close eye on budget restraints. The last thing you want to do is overspend or blow your budget. Especially because an effective gift doesn't have to be an expensive one. A cheaper but more thoughtful gift can be just as (if not more) effective.
Christmas gift ideas for all employees
Whether you're a massive organisation with a conventional reputation or a snazzy start up hoping to do things differently, we've got some great gift ideas to get you started.
Traditional holiday gifts
When you're looking for something that put a classy spin on the festive season, why not try:
Christmas gift baskets packed with things like biscuits, chutneys and brandy butter
Pre-ordered Christmas turkeys, hams or vegetarian alternatives, to take one stress off the list
Festive wreaths or potted plants, from holly boughs to poinsettias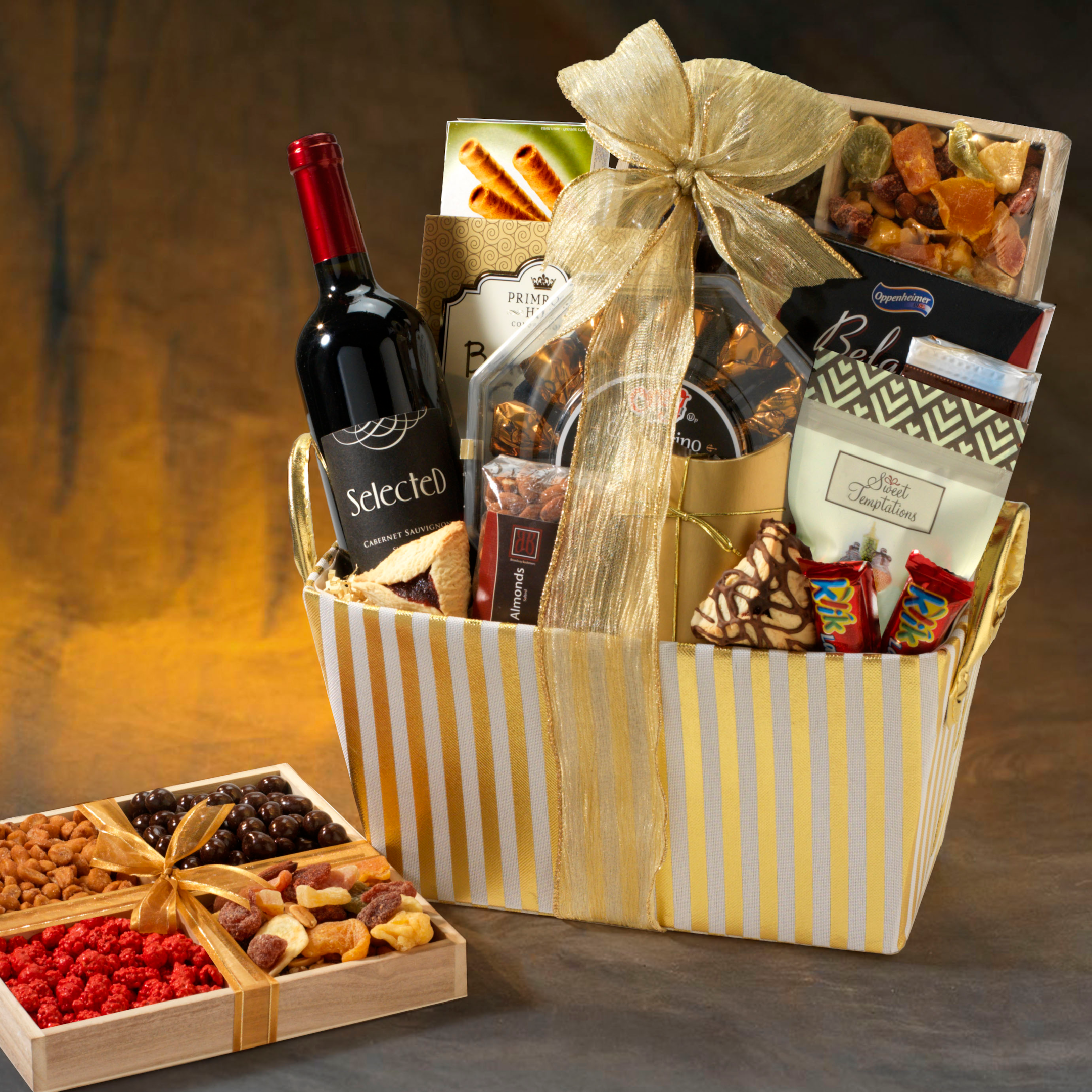 Edible gifts or treats
It's hard to go wrong with an edible gift, especially when it comes to Christmas. How about:
A selection of brownies goes down well and can range from the homemade to the boutique, depending on budget
Boxes of chocolates are a simple yet effective classic gift
Champagne, beer or wine can be a nice contribution to festive celebrations
An advent calendar that offers a tasty snack every day can help get everyone in the festive spirit
Personalised gifts
Make sure every employee has their very own Christmas swag, by choosing personalised gifts.
Mugs with the employee's name on them so there's no 'accidental' using of someone else's mug
Pens or notebooks with the employee's name on them, the classier looking the better
Company swag with the employee's name on it and the company logo
Mini hampers or gift boxes filled with the employee's favourite snacks and treats
Charitable donations in the employee's name – especially effective if you know the cause is close to their heart
Sustainable gifts
Show your appreciation with sustainable gifts. These are perfect when sustainability is important to you, as an organisation or as individuals.
Reusable water bottles or coffee mugs perfect for travelling to and from work with
Bamboo utensils or straws, perfect for replacing those little things you can't do without
Gift certificates to sustainable businesses
Fair trade or organic products – from tea and coffee to chocolates or vegan sweets
Gifts for wellbeing
Remind your employees that in addition to valuing their work and contributions, you care about their wellbeing too. These include:
Fitness trackers or smartwatches that let employees gamify their exercise
Meditation cushions or yoga mats for some chilled-out relaxation time
Subscription boxes for healthy snacks or drinks
Vouchers to relaxing experiences, such as spa or pamper days
Essential oil diffusers for that extra calming environment
Add a little greenery to your employees' lives with plants such as bonsai trees, peace lilies and more
Rewards & Recognition: How to Make Your Program Successful
Struggling with your reward and recognition program? Find out how to make your program successful in our FREE guide!
Inexpensive Christmas gifts for employees
Sometimes, there just isn't the budget to give the kind of gifts you'd like – but there are lots of low-cost and effective options.
Hand-written thank you cards. This is a small gesture that can go a long way and works for any special occasion
Ways to brighten up desks, from funky pen holders to cute succulents
Homemade treats, such as cookies, truffles, cake pops or jam, nicely packaged in a festive box or bag
High quality coffee or tea – you could even pair with a company branded mug
Holiday decorations for employees to take home, like scented candles or classic ornaments
Tickets to a museum or a voucher for the cinema
Festive socks – whether you go comedy or cosy, there's no such thing as too many socks
A lower value gift card to go towards a dinner at a restaurant
The gift of time: offer employees extra paid time off or the option to leave work early on a designated day
Another inexpensive way to ensure that everyone gets a Christmas gift is to host a white elephant gift exchange. This involves everyone bringing in a gift from home, and playing a game where each employee gets to choose a gift. Make things interesting by allowing each employee two 'steals' of gifts.
Bulk-buy Christmas gifts
Save yourself a little cash and make life easier by bulk buying those extras where you can.
Boxes of Christmas cards to distribute among employees
Small extras, such as packets of retro sweeties or festive keyrings
Amazon gift cards
A company cookbook where everyone submits their favourite recipes
Christmas gifts for remote employees
Helping remote employees feel like part of the team is especially important at this time of year, so be sure to find the perfect gift. When your staff are working from home, great gift ideas include:
Gifts that help them create a comfortable and productive workspace at home, such as a noise-cancelling headset, a laptop stand, or a desk lamp
A book subscription which sends them new things to read every month
A meal delivery service or subscription box filled with edible treats
Home office décor, such as plants, artwork, chair cushions or blankets
Christmas gifts for employees in the UK
Looking for some great suggestions for UK-friendly gift ideas and suppliers? We've put together a selection of our favourites to make picking out the perfect present nice and easy.
Sweet treats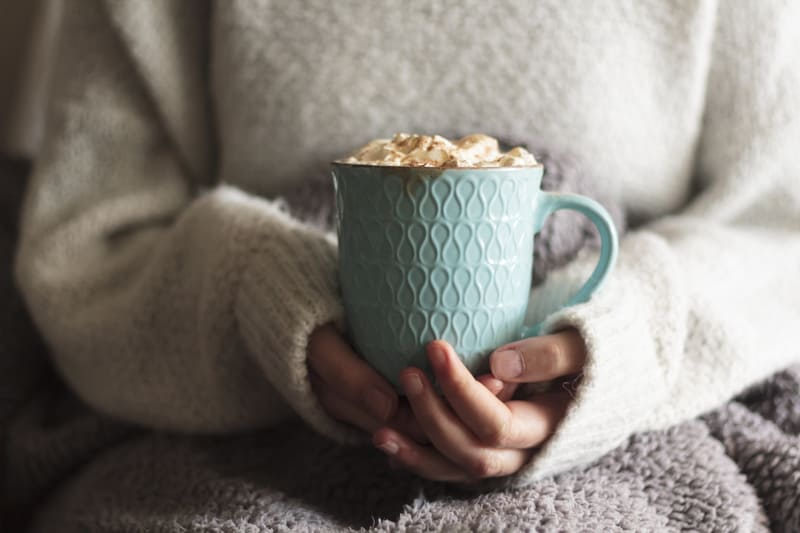 Hotel Chocolat offers a range of gifts. Choose from milk chocolate, dark chocolate, white chocolate or vegan chocolate
Personalised Cadbury's chocolate, so they don't have to share
Personalised brownies from Browniegod with gluten free options
Festive biscuits from the Biscuiteers
Booze
Funny gifts
Greenery
What are the tax implications of employee Christmas gifts?
It's all very well working out your budget for Christmas gifts, but have you thought about what they might cost you when it comes to working out your yearly financials? Depending on where you are, gifts for employees will have different tax regulations:
In the US:
The tax implications for employee Christmas gifts in the US vary depending on the value of the gift and whether it is considered a de minimis benefit.
Small items that are not expected to have a significant impact on the employee's income are de minimis benefits. The IRS does not have a specific limit for small benefits. However, generally, these benefits should be valued at less than $25 per employee per year.
Employee Christmas gifts that are considered de minimis benefits are not taxable to the employee and the company can deduct the cost of the gifts as a business expense.
If the value of the employee Christmas gift exceeds $25, it will be taxable to the employee as ordinary income. However, the company may still be able to deduct the cost of the gift as a business expense.
In the UK:
In the UK, Employee Christmas gifts that are worth less than £50 are considered to be "trivial benefits" and are not taxable to the employee. The company can also deduct the cost of the gifts as a business expense.
If the value of the employee Christmas gift exceeds £50 (including VAT & delivery), it will be taxable to the employee as ordinary income. The company may still be able to deduct the cost of the gift as a business expense, but it will need to pay National Insurance contributions on the value of the gift.
If you're not sure whether or not an employee Christmas gift will be considered a trivial benefit, you should speak with a tax advisor.
Transform your culture with Mo
Book a free demo to learn how Mo can help you:
Improve employee engagement scores
Reduce employee churn
Build a collaborative culture
Book your free demo
Mo is a new kind of reward and recognition platform that makes it easy for busy managers to meaningfully recognise, engage and connect with their teams.
We equip managers with weekly suggestions to energise and connect with their people, help teams build habits of recognition into their day-to-day rhythms and go beyond simple rewards as a way to motivate staff.
Join companies like SHL, OVO Energy and William Hill in delivering meaningful improvement.